I recently received some wonderful photographs by photographers Baer, Becom, Caponigro, Gilpin, Loranc, Mann, Millea, Nixon, Ryuijie, Sexton, Sturges, Weston, Witherill, and others. I'll be adding many here on my website and others on eBay. A few highlights are in the "New Arrivals" area and others are in the photographer's pages.
Click link below to view. /collections/new-arrivals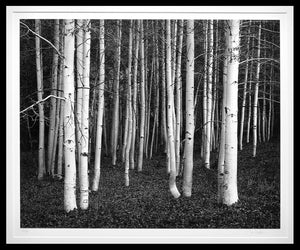 VISIT MY LATEST KICKSTARTER PROJECT, ETSY, & EBAY VIA THE LINKS BELOW!!
---
My eBay Store
Click here to visit my eBay Store and Auctions. You can bid on auctions, or make an offer on many fixed price listings.
My eBay Listings
International Shipping
I'm still setting up the site for "International Shipping", charges may need to be adjusted after check-out. Contact me before ordering for an exact quote.
Contact Me
VISIT THE LEVIN GALLERY INSTAGRAM PAGE
CLICK THE INSTAGRAM BUTTON BELOW